Here is the next generation of Qactus – it is now an OBS client and not just an OBS notifier.
The main feature of this release is an OBS browser for exploring and maintaining projects/packages; you can branch or create a project or a package, upload, download or delete files, or check the build log of your favourite package!
Changes in a nutshell:
– New: OBS browser
– New: build log viewer
– New: system proxy support
– Improved request state editor: coloured SR diffs, a tab for SR build results
– Bugs fixed, several small enhancements
And here is the mandatory screenshot 🙂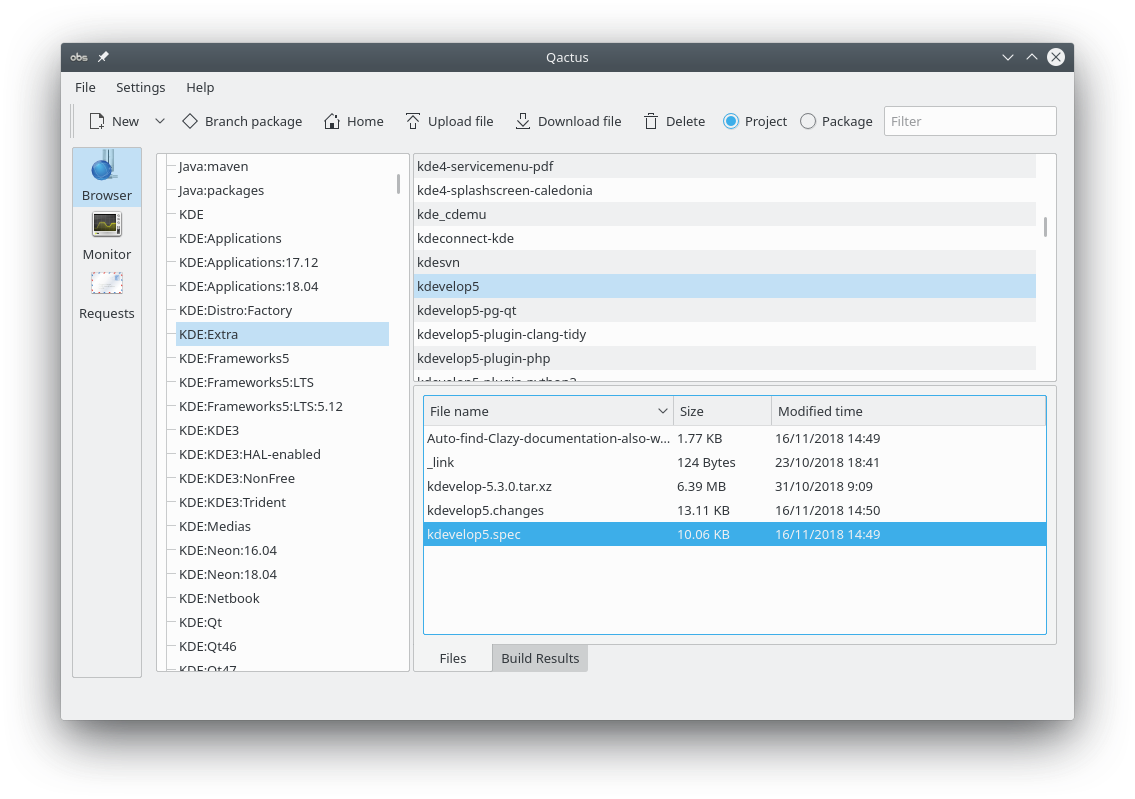 RPM packages are being built and will be available soon.